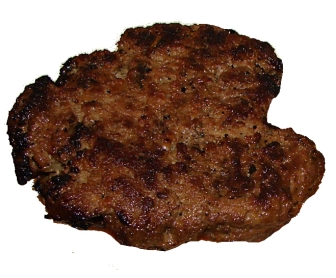 Here I go again about some good easy recipes. Last time I spoke about some terms. Some of the most common ones are:
Bake – To cook using dry heat, either covered or uncovered, in an oven;
Fry – To cook in hot fat; to pan fry in a small amount of fat or deep fry in a large amount of fat that covers the food
Grill – To cook on a rack over hot coals or other direct heat source that simulates coals.
Separate egg yolks/whites – separate the white and yolk of an egg;
Fold in – to combine ingredients with a spoon. Go down through the mixture on the far side of the bowl with a spoon or spatula. Bring the spoon across the bottom of the bowl and up the near side. Turn the bowl slightly and repeat. Keep doing this until the mixture is well blended.
Caramelize – to melt sugar, or foods containing or mixed with sugar, slowly over low heat without burning, until the sugars melt and become brown in color. Also used for browning onions etc.
Fillet – A piece of meat, poultry or fish with all bones removed. To fillet is to remove the bones.
Lean – Generally with a fat percentage of less than 10%.
Chop – To cut food into small pieces with a knife. OK, enough terms for today. Now for a good easy recipe. Some of the easiest recipes are for burgers. I have yet to meet someone that doesn't like burgers. You can even make it in the microwave oven. And it tastes not bad at all. Here is a recipe for microwave burger patties. (Obviously you're going to buy the Buns.)
Patties Recipe:
Ingredients:
500 grams (1 pound) of beef mince. (Use a moderately lean mince, it won't shrink so much.)

Two thick slices of bread.

100 ml of milk.

One egg.

One chopped onion.

Salt (half a teaspoon).
Method:
Soak the bread in a bit of the milk. Add some milk until the bread is thoroughly soaked.

Place the mince in a mixing bowl, add the bread, that has been pulped, into the meat and mix well with a fork.

Add the egg and mix well. The egg is to bind the meat so it doesn't fall apart when grilling.

Now add the chopped onion and salt. I also add about a teaspoon of dried thyme. You can also add some other spices to your liking. Mix everything well with a fork.

Now make little round balls with your hands  and flatten. The size of the balls will depend on how big you want the patties to be.

Place patties in a baking dish. To get it to look nice and brown you can brush it with a little bit of Worcestershire sauce or Ketchup (tomato sauce).

Cover loosely and microwave on high (100%) 5 minutes.

Turn patties over and brush again.

Microwave until done, 2 to 3 minutes.
The patties can also be done on the stove –
put some cooking oil (olive if you want) into a frying pan.

Heat the pan to a medium high heat and place the patties in the pan.

Grill for 7-8 minutes and then flip them over.

Grill for another 7-8 minutes or until done.
NB Never undercook hamburger patties! Unfortunately E. Coli can taint half raw ground beef. This is another of my good easy recipes. Enjoy! Next time some more terms and another recipe.
Check this out for more info on Good Easy Recipes:
2 Responses to "Good Easy Recipes – Terms and Patties"