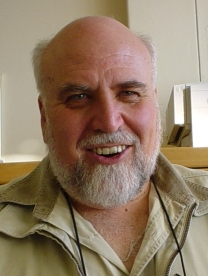 I didn't worry much about making food. As any married man I only had to BBQ sometimes. Not much of a chore. No need for Good Easy Recipes.
Then, a few years ago my wife had some problems with her hip and leg and started walking with crutches. As she couldn't stand in the kitchen I had to do more and more every day.
I started out as being the brawn and she the brains. Lots of times the recipes were too difficult for me to do and she had to help. She didn't mind, but not being able to do anything much on my own was very frustrating. She pushed my button more and more to help with ideas for meals, because it was difficult for her to think of recipes I would be able to handle. Enter the search for good easy recipes.
We went through our recipes and started jotting down the good easy ones. A kind of good easy recipes for dummies effort.
It's very difficult to do any meals if you don't even understand the terms. The first thing then was for me to learn the terms. A Hollandaise sauce, for example, sounded Greek to me, but is only an emulsion of egg yolk and butter, usually seasoned with lemon juice, salt, and a little white pepper or cayenne pepper. Lots of other terms posted problems too. Too many ingredients further clouded the issue. What I was looking for should be easy, with a few ingredients and not too much possibility to stuff things up. Because of be ing pressed

for time most of the time, I wanted recipes that it would also not take too long to prepare and make.
Well there are, believe it or not, recipes like that and this blog is going to bring everything together.
Here is a recipe for my 'Greek' Hollandaise sauce.
Ingredients:
· 2 egg yolks.
· 250g butter.
· 1 lemon.
· Seasoning – Salt and pepper.
Utensils:
· 1 hand blender and 2 tallish containers. One must be microwave proof.
Step 1.
· Separate the eggs yolks and whites, and place the yolks into a measuring jug (or tall container).
· Add the juice of 1 lemon. (You can use more or less according to your taste).
Step 2.
Slice the butter and place in another measuring jug (or cup).
Microwave to boiling hot! – Make sure it doesn't boil over the sides.
You need it to be this hot as it is going to cook the egg. Raw egg tastes yukky !
Step 3.
Blend the eggs and add the hot butter in a THIN stream to the egg mixture whilst hand blending. The more butter you add the thicker it will be.
Wonderful with chicken, fish, eggs etc.
10 Responses to "Good Easy Recipes – Not a Chef? Don't Worry!"